Breg's "Play To Win" team sports program is available to any athlete or team focused on preventing injury and continuing to play.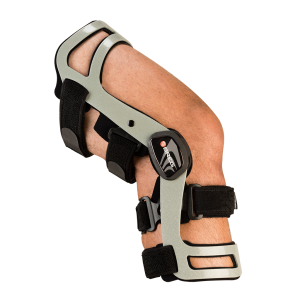 Axiom Elite's steel reinforced aluminum frame and extended length offers full-bodied support and stability needed on the field. The dynamic version features added control of tibia translation.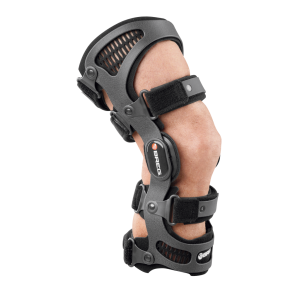 Fusion XT's high strength aluminum and ProForm technology provides a durable, contoured fit for the ultimate in suspension and performance.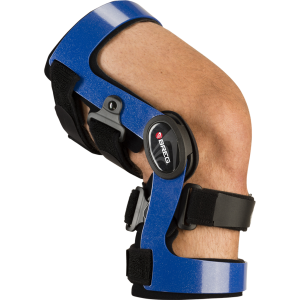 The Z-12 D provides dynamic technology in a lightweight brace ideal for patients of shorter stature. Featuring the unique hinge-to-strapping system in a dual upright frame, the Z-12 D provides dynamic control of tibial translation. The frame contains spring steel reinforcement for extra shell strength.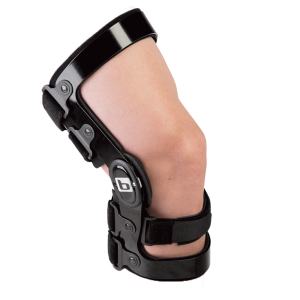 Z-13's low profile and lightweight frame allows for unhindered mobility and speed while maintaining strength with its aluminum frame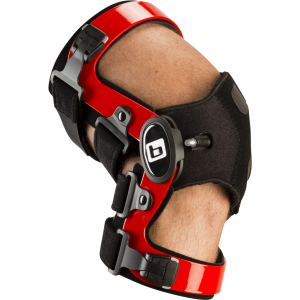 Specifically designed for patients with recurrent patella subluxations and dislocations, the buttress offers the most support between 20° and 50° of knee flexion.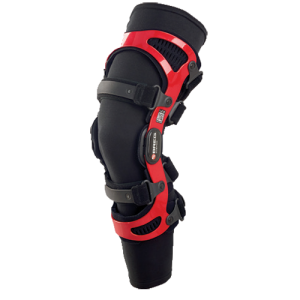 Available in cotton or 1 / 8" neoprene, these undersleeves fit comfortably under Breg functional braces and are ideal as a barrier for sensitive skin, as well as for soft tissue containment. The undersleeve can help with suspension while wearing our knee braces as well.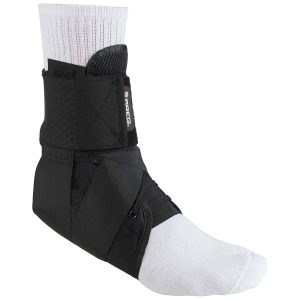 A premium lace up ankle brace utilizing figure 8 strapping design to mimic traditional taping without gapping. High ankle strap provides additional support and secures medial and lateral stirrup straps. Made with premium, durable materials.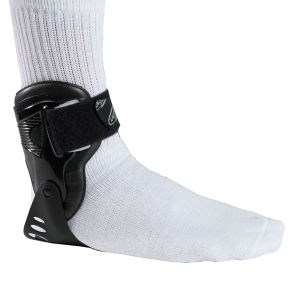 The new Ultra Aurora Ankle Brace combines the comfort of the Performathane® ankle cuff with the stability and control of a rigid hinged footplate.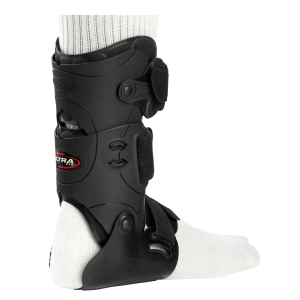 The Ultra CTS Ankle Brace is the first custom-treatment system that transforms from acute ankle brace to low profile activity brace – and back again. The new PerformaFit removable upright facilitates treatment and rehabilitation. Just attach the upright for acute injury and detach to return to activity. Comfortable Performathane technology custom forms to the injured ankle and constantly reforms with edema reduction.
Elbow Bracing & Cold Therapy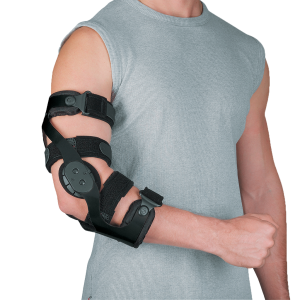 The X2K Elbow Brace is often used to support patients with medial and lateral ligament instabilities as well as elbow hyperextension. This is the ultimate brace for control, especially for high-contact sports.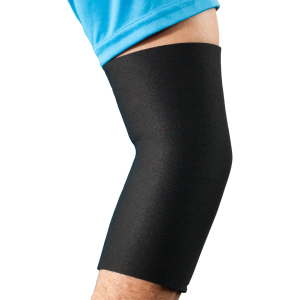 Provides compression and warmth to the elbow region. Also available with padding over the olecranon process for additional protection.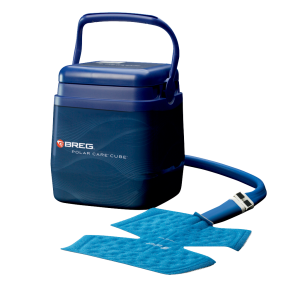 The Polar Care Cube Cold Therapy System is simple and reliable. Its easy-to-use, compact design makes it great for clinic, hospital, and home use. With the addition of ice and water, your patients will enjoy 6-8 hours of effortless cold therapy. Proper use requires an insulation barrier between the pad and the user's skin. Federal law restricts this device to sale by or on the order of a medical professional.
Get More Information and Pricing